Brainerd Shelter Volunteer Opportunities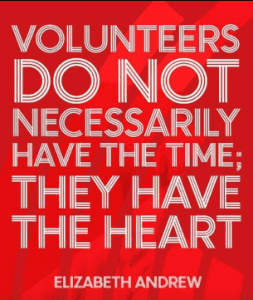 Volunteer applications are available at the shelter. Interviews will be held on an as-needed basis, when the shelter is in need of more volunteers.
HART Volunteer Opportunities:
Requirements for Volunteers:
Must be 18 years or older.  (Our insurance will not cover anyone under 18)
Have an active email account.
Able to volunteer a minimum of 3 times a month.
How to become a Volunteer:
Fill out an application and hand it in at the shelter. If HART is in need of more volunteers you may receive an email to set up an interview. During these interviews you will be given detailed information and instructions for dog walking and/or cat care.
*You must go through an interview to become a volunteer at HART.
Once you've become a volunteer at HART, our volunteer coordinator will make up a schedule which will be emailed each month. Along with scheduling, communication and updates will be done through email.
Community Service/Groups:
We often receive requests for groups of students/community service to volunteer. HART is unable to complete this request because:
HART is a small shelter that does not have the space for multiple hands on volunteers.
Our insurance does not cover anyone under the age of 18.
HART has stringent guidelines for cleaning the facility and for care of the animals. Only trained employees are allowed to do these jobs.